Adelaide Craft and Quilt Fair
September 21 – 24, 2017
Goyder Pavilion, Adelaide Showground
Thursday to Sunday • 10am to 4pm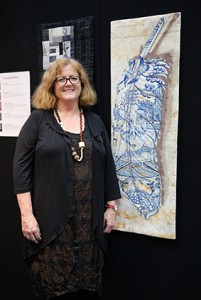 Julie has a display of her quilts from 20 years of exhibiting. So come along and see Julie each day between 11am and 1 pm and catch up on what she is doing.
Along with Julie's work will be that of other well-known South Australian Quilter Michelle Hill.  (http://www.craftfair.com.au/wp/Adelaide/guest-artist-michele-hill/)
I look forward to seeing you there.