Riverlea's Japan Club Exhibition
A display of Japanese inspired work by local craftspeople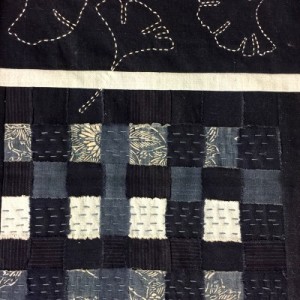 Nine years ago, Lyn Upill followed her passion for all things Japanese and began a monthly Japan Club meeting in her Adelaide Quilt shop 'Riverlea'. In 2017 some 50 or so students continue to be passionate, inspired, challenged and involved in Japan Club.
This year Julie Haddrick and Lyn Upill  initiated  this inaugural Japan Club Exhibition which will showcase a magnificent collection of many beautiful and highly original quilts. Most of these quilts have never been exhibited before.
See Julie at the Exhibition each day.
September 21 – 24, 2017
Goyder Pavilion, Adelaide Showground
Thursday to Sunday • 10am to 4pm
For more details: http://www.craftfair.com.au/wp/Adelaide/riverleas-japan-club-exhibition/